EVM is Now Compatible with SIX Protocol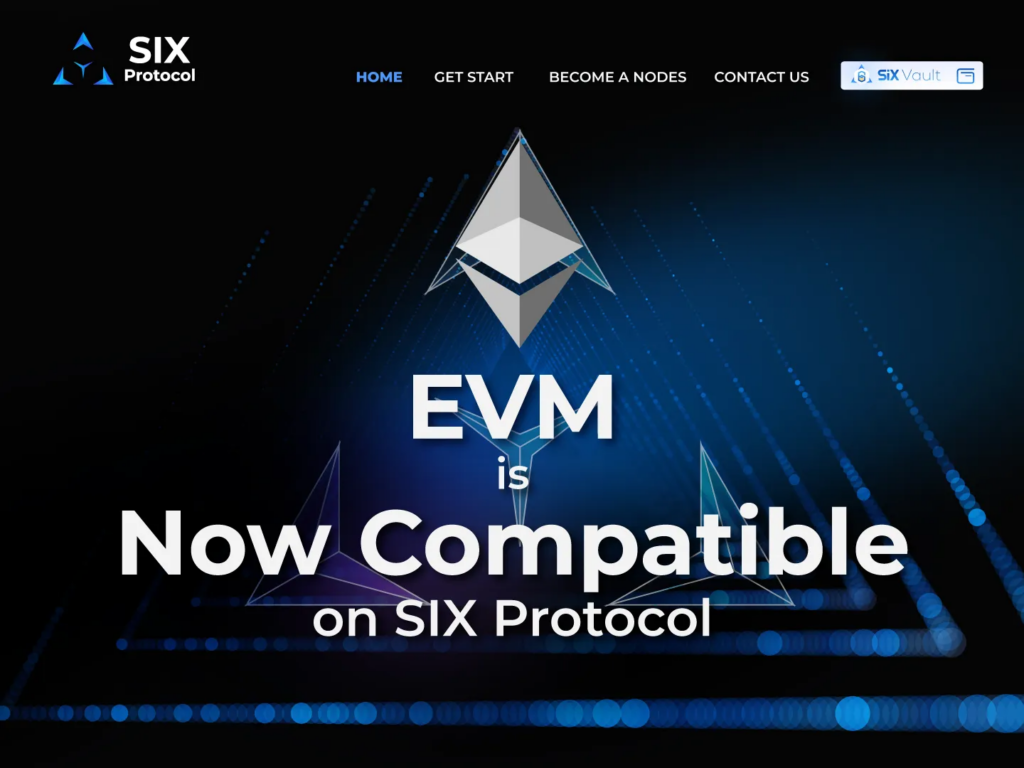 Ethereum Virtual Machine (EVM) is now compatible with SIX Protocol. This move enables developers to build decentralized applications (dApps) on the SIX Protocol using Solidity, a popular programming language for the Ethereum blockchain.
SIX Protocol is a blockchain infrastructure designed for real-world business and enterprise that wants to enable the power of Web3. By achieving compatibility with the EVM, SIX Protocol is now able to take advantage of the vast ecosystem of dApps and smart contracts that build on Ethereum, opening up new possibilities for developers and users.
One of the key benefits of EVM compatibility is that developers can easily port their existing Ethereum dApps to the SIX Protocol without having to rewrite the entire codebase. In addition, SIX Protocol can now support popular Ethereum dApps such as MetaMask, Opensea, Uniswap, and PancakeSwap. This makes it easier for developers to build on the SIX Protocol and could help to attract more users to the network.
For users who want to transfer SIX tokens between SIX Protocol and SIX Protocol — EVM, we have a user guide. The guide provides step-by-step instructions on how to transfer SIX tokens from SIX Protocol to SIX Protocol — EVM.
For developers, we also offer a faucet for testnet (https://faucet.sixprotocol.net/) and a guide on transferring SIX tokens and more information about SIX Protocol — EVM, which can be found on our Gitbook page under the Technical Document section
If you're interested in SIX Protocol and its EVM support, please contact us by opening a support ticket in Discord. We look forward to hearing from you and exploring how SIX Protocol can support your projects in the blockchain landscape
——————————————–
Follow SIX Network 
Join Discord
Don't miss out follow us at: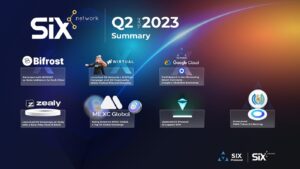 Table of Contents Introduction Welcome to the Q2 2023 recap of SIX Network. This quarter, SIX Network has made impressive progress
Read More