Centralized vs. Decentralized Fund: The Guideline for Beginner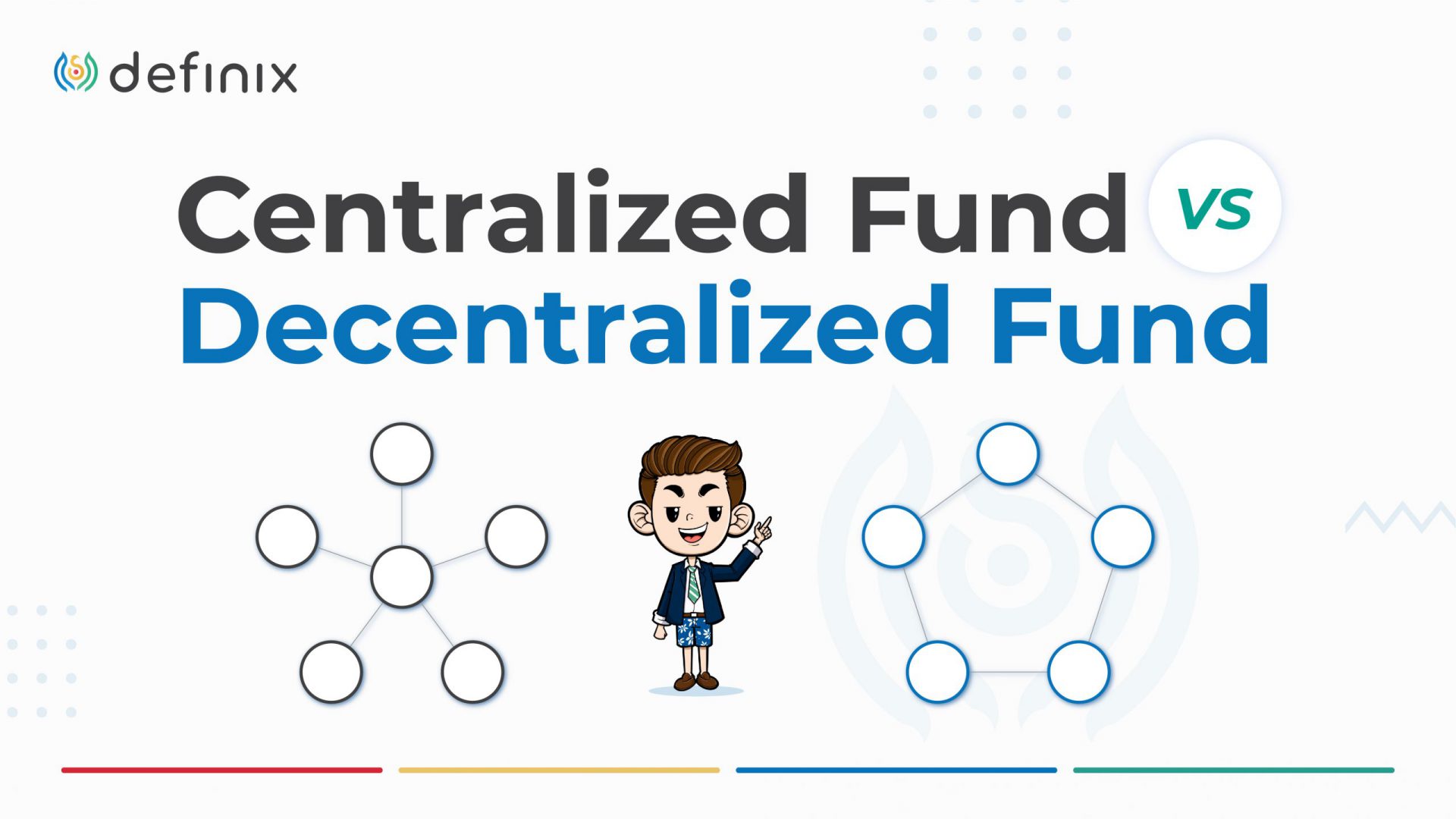 Money has its own way to grow and to grow money is what many people don't know how and have no idea what to invest in. In this blog, I will guide you with the know-how from gurus with useful basic understanding guidelines to make your money work
Investment and Money Making
Essential factors for surviving lie under the Physiological Needs, Maslow's Law Hierarchy of Needs. Water, warmth, food, and rest can be bought with money and means that money is the key to well being of lives.
The book The Rich Dad Fundamental: CASHFLOW Quadrant taught me about two categories of people:

●    E (Employees) – The most important part of being an employee is the security of a stable, great benefits, and high-paying job.

●    S (Self-employed) – Professions who work and take control of their income they only make money when they work example: dentist, musician, lawyer, consultants, etc.

●    B (Business Owner) – Business owners don't own a job, but own a system or a product that makes money even when they are not working.

●    I (Investor) – Investor grows money by using passive income to form assets to acquire even more assets, growing their wealth through this velocity of money.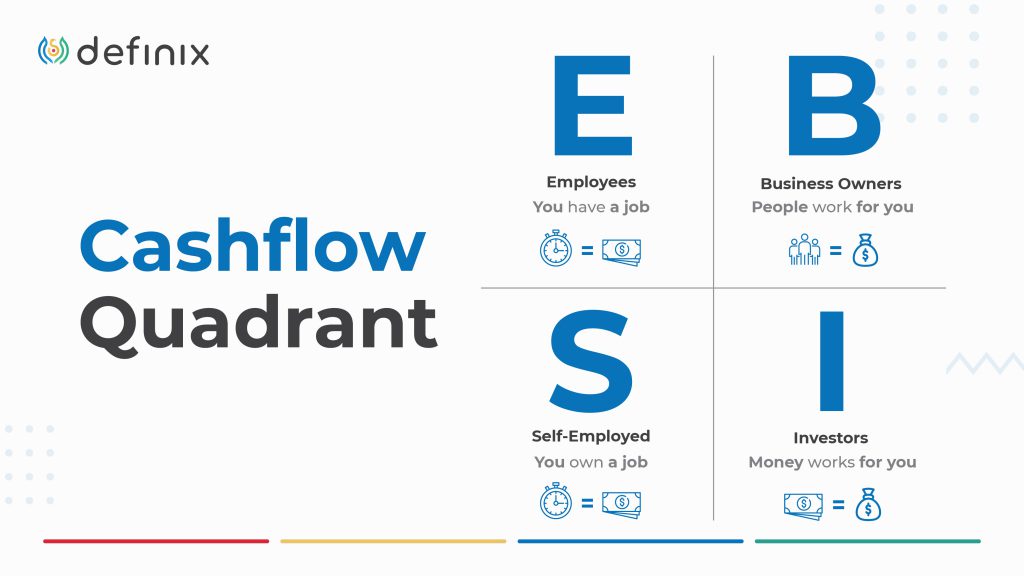 What is Centralized Fund?
A fund is a pool of money set aside for a specific purpose. These pools are often invested and managed professionally. Some common types of funds include pension funds, insurance funds, foundations, and endowments.
Traditional asset management is concerned with the custody and investment of wealth. It is usually provided under governance or commercial banking system centers. Your money will be managed by certified consultants.
Centralization of money is a concept which we all understand but we do not have the capability to express it in easier terms. We will do that for your benefit. Whenever you are keeping your money at any bank places which include public funds or banks, you are prone to the centralization of money. This means that your money is not only yours. It will get passed into the hands of several users and they will decide the fate of your money. Although your money will always remain yours, it will be decided by the central forces whatever will be the fate of your money. Read more.
Are you now interested in investing in a fund?
What is a Decentralized Fund?
DeFi has given rise to several new banking systems that can help you to control your own assets. Just as it is meant to be, you can with the master of your own money and invest in whatever way you want.
Blockchain methodologies have helped to create a system of decentralized finance to gain greater control over one's assets. In the long run as digitization will not end anytime soon and DeFi is still in a young phase, what really is a decentralized fund? 
Let's start off with popular decentralized projects: Compound, Aave, Melon, Uniswap, PancakeSwap, MakerDAO, Polkadot, and the list goes on… In the DeFi sector, there are DEXs, NFTs Market, Game, Social, and Marketplace.
How do these protocols grow your wealth is how you manage it. DeFi projects for the investment I want to introduce is to invest in a fund. Next question: what is the concept of funding with cryptocurrencies?
Simple, it has the same concept as the government bond but runs on an open-source blockchain with protocols that do all the work for you. TokenSets has a variant choice for users to make investments.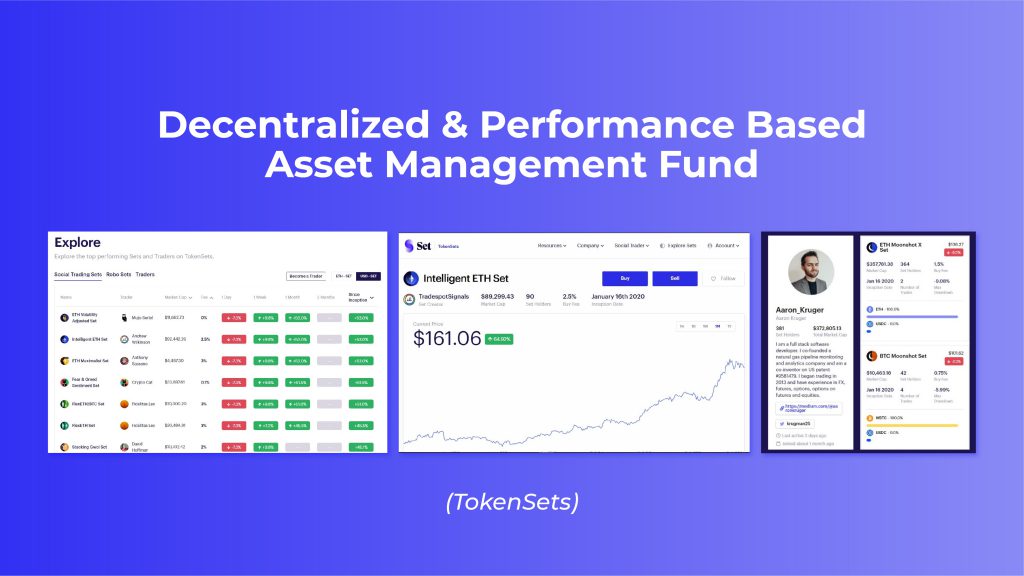 Interesting scenes are Portfolios where the assets are stored into a pool and managed by smart contracts generating yielding percentages with a lower gas fee.
RoBo Sets are the fund managed by the Automated Market-Maker (AMM) or AI with calculated formula if one does not trust expertise to manage their money. And space where investors are free to open their own decentralized fund.
Guideline: Everything You Need To Know Before Investing
1.   Identify Your Financial Goal – To have money enough after retirement, for educational purposes, business owners, or being wealthy enough to not go back in the employed job.
2.   Educate Yourself – Knowing what are the risks, opportunities, fundamental understanding of what delivers the asset before investing.
3.   Invest Your Time Wisely – Start small, have patience, and watch as your wealth grows over time.
DeFi Investment Criteria:
●    It has to be an open platform, Non-custodial (Full control of the funds).
●    Advanced decentralization (protocol is making a significant effort to decentralize).
●    Accessible by anyone (no KYC/onboarding)
●    High transparency (open-source code/Smart Contract)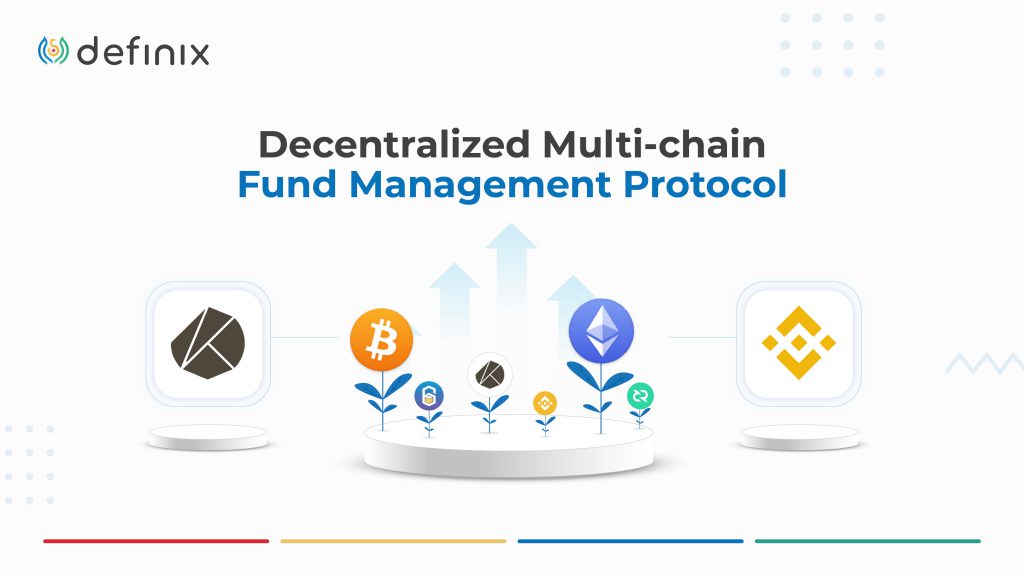 Investing in any form is risky. But with considerable possibilities to gain financially, comes great responsibility to take control of your asset management. Making money in the decentralized fund is not making you rich in just a flash of an eye, but it gives you the freedom of gaining control over your wealth, path to being successful, and financially intelligent.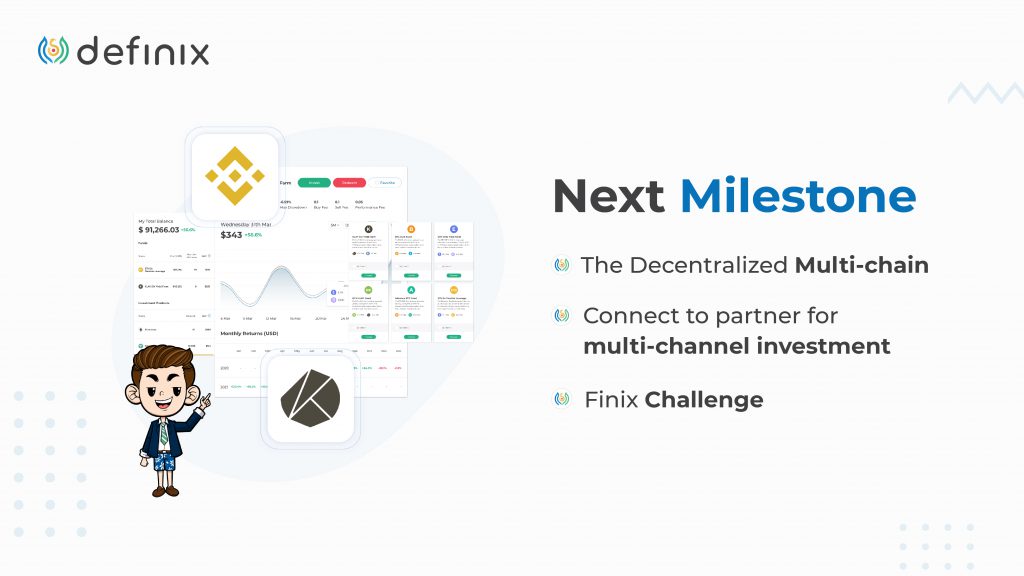 Thank you for your interest to invest with Definix!
Check out these channels for the latest update from SIX Network.
Stay tuned with us on these channels.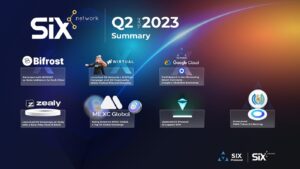 Table of Contents Introduction Welcome to the Q2 2023 recap of SIX Network. This quarter, SIX Network has made impressive progress
Read More