SIX Network and BIFROST Have Partnered as Node Validators for Each Other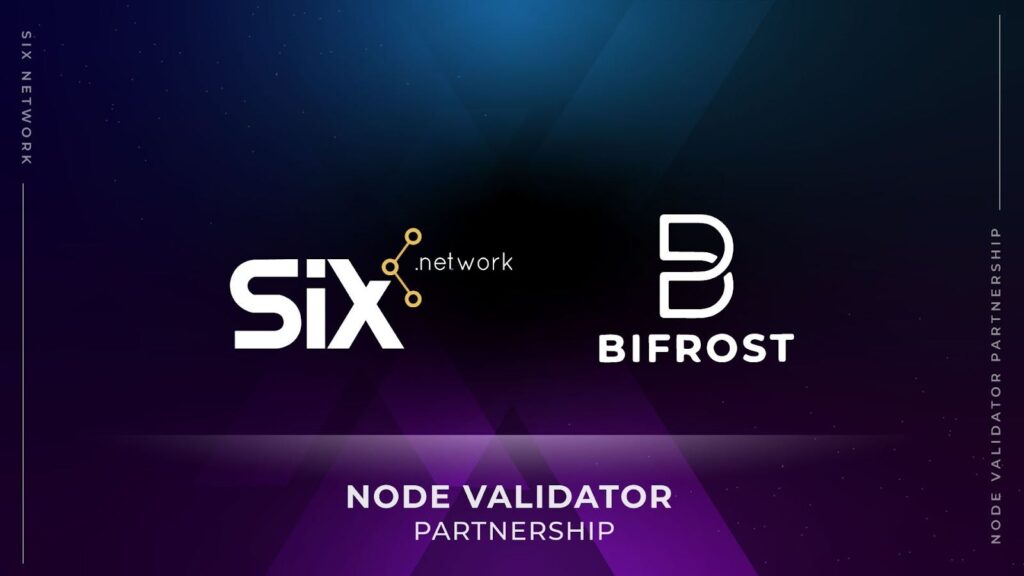 SIX Network and BIFROST, two leading blockchain network service providers in Thailand and Korea, are in partnership as each other's Node Validators. This means that both companies will be responsible for verifying and validating transactions, ensuring the integrity and security of each other's networks. This collaboration is a significant milestone for both companies and demonstrates their commitment to developing and advancing the blockchain industry.
SIX Network is a blockchain technology-based company that aims to bring businesses to the Web3 space. The company launched SIX Protocol, the blockchain layer built with toolkits conveniently made for business adoption of the blockchain. SIX Network aims to make NFTs more useful in real life by providing an on-chain data layer (NFT Gen2), which is a solution for businesses to apply utilities to NFTs.
BIFROST is the flagship brand of PiLab Technology, a South Korean VC specializing in various blockchain services. With the recent launch of the BIFROST Network, an EVM-compatible layer one blockchain that enables cross-chain communication, BIFROST seeks to foster a unique blockchain ecosystem that leverages its multichain technology. The BIFROST Network provides the ultimate environment to build multichain decentralized applications (DApps) by focusing on interoperability between blockchains. Aimed at enhancing the multichain user experience, Pilab Technology has also developed products including BiFi, BiFi X, ChainRunner, and Biport.
PiLab Technology has successfully raised funds, with an $8.4 million investment following a seed funding of $3.3 million in 2019 from some of the biggest equity firms in South Korea, such as Korea Investment Partners Co., Ltd, STIC Ventures, and other notable investors. Moreover, the native token of BIFROST's ecosystem, BFC, has been listed in top cryptocurrency exchanges including KuCoin, Gate.io, UpBit, MEXC, and Bithumb.
The partnership between SIX Network and BIFROST is significant as both companies have a shared goal of promoting the adoption of Web3 solutions. It also creates new opportunities for cross-chain interactions, allowing users to leverage the strengths of both the SIX Protocol and BIFROST Network. Ultimately, this partnership will enhance the blockchain ecosystem and encourage the adoption of decentralized applications (DApps) and other blockchain-based services.
——————————————–
Follow SIX Network 
Join Discord
Don't miss out follow us at: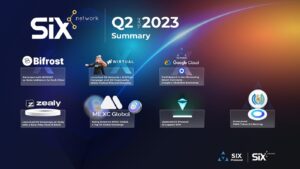 Table of Contents Introduction Welcome to the Q2 2023 recap of SIX Network. This quarter, SIX Network has made impressive progress
Read More